Body Fat Reduction treatment – None evasive treatments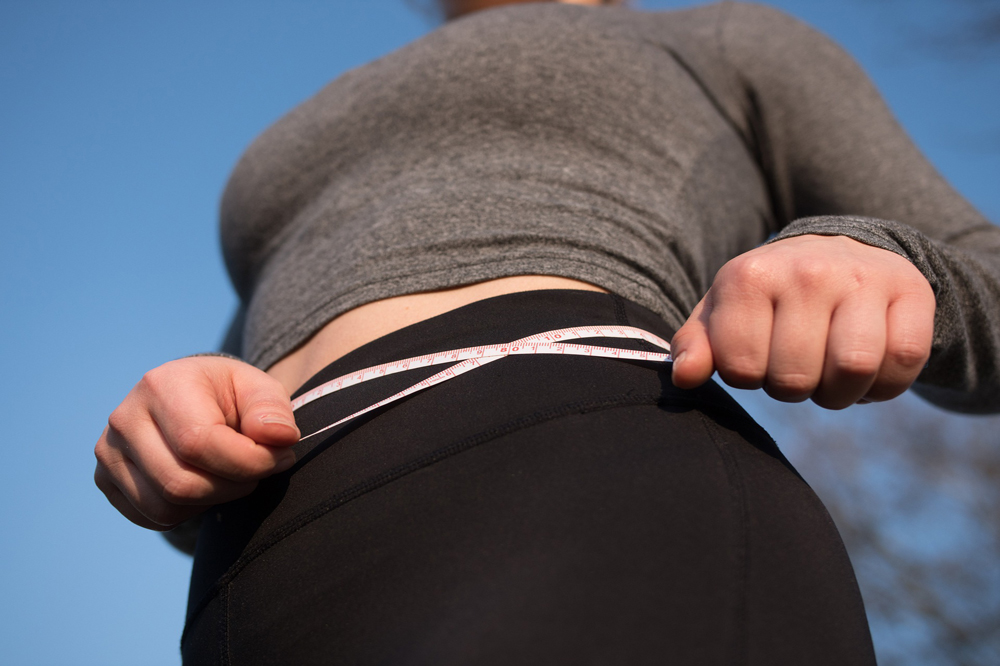 Body Fact Reduction
Body fat reduction on the stomach, hips, thighs is a common goal for many of us. So many people look at the option of a tummy tuck to reduce the fat on the stomach.
This means strenuous activity, yes, a hard slog at the gym. You can book a free consultation with Crawley Botox now or ring us should you have any questions.
It is almost impossible to get rid of unwanted body fat through normal daily routine activities.
The gym does not quite do the trick to get rid of the stomach fat, so it has to be a tummy tuck through surgery. However, Lipo Cavitation involves no surgery, invasive procedure, and strenuous activity like the gym.
Lipo Cavitation is also popular due to the cost of Lipo cavitation compared to the alternatives.
Reducing the fat tissue on the hips and thighs can dramatically improve your body shape.
Ultrasonic cavitation, also known as ultrasound cavitation, is a cosmetic procedure. It is used to break apart fat deposits in your body. This non-invasive treatment claims to work as an effective alternative to liposuction.
Fat removal using ultrasonic cavitation is a nonsurgical procedure; it is not to be confused with Liposuction Procedures.
Fat deposits are removed from the body fat painlessly and do not involve any cosmetic surgery.
How safe is Lipo Cavitation
There are remarkably few risks with this procedure, but that does not mean that there are no side effects at all.
Bruising and pain are common short-term side effects, and some people have loose skin, waves or dimples in their skin after healing from this treatment.
Ultrasonic cavitation is sold as being convenient because recovery is minimal and side effects are rare.
The time-consuming part of the process is finding and consulting with a qualified beauty clinic with the appropriate qualifications to do the treatment.
Cost of body fat reduction treatments?
Ultrasonic cavitation is less expensive than traditional liposuction treatments. Costs of treatment can vary depending on the area you are getting treated. However, the average cost is around £140 per treatment.
How effective is this body treatment?
Lipo Cavitation effectiveness varies as a body fat reduction treatment. However, some data from studies reveal that ultrasonic cavitation is a less invasive alternative to surgical liposuction.
What is ultrasonic cavitation treatment?
Ultrasonic cavitation is also commonly known as ultrasonic lipolysis. This is a body contouring treatment that is used to remove fat deposits from your skin. It can also sometimes be referred to by brand names, such as Liponix or Ultrashape.
This procedure is a safer alternative to surgical options, like liposuction. The treatment uses ultrasonic radio waves to break apart fat cells, which are then absorbed into your body by your lymphatic system.
Ultrasonic cavitation is different from other similar treatments, like ultrasound liposuction, because it does not require incisions. This means recovery is easier. It also means that results might be less noticeable.
The ideal candidate for ultrasonic cavitation:
is in good overall health
does not smoke
has realistic expectations of body shape
is already within sixteen pounds of their desired weight
Ultrasonic cavitation targets small areas of fat and helps you achieve your body shape, the ideal contour of your body. This treatment is not for those trying to lose a lot of weight.
However, there's good evidence to suggest that this is an effective body contouring treatment to obtain your body shape.
Ultrasonic cavitation is considered an elective cosmetic treatment and is not offered through the NHS. So sadly, you will have to pay for this treatment. However, your insurance policy will not cover ultrasound cavitation / Lipo Cavitation if you have medical insurance.
The cost can vary widely and depends on:
which machine is used for the treatment?
the experience level of your clinician
how many treatments are required?
How does ultrasonic cavitation work?
Ultrasonic cavitation relies on ultrasound technology to break apart fat cells in your body.
Ultrasound waves are positioned and sent deep into the layers of your skin, which causes a disruptive vibration. Fat cells then break apart from each other and are dislodged from your dermal layers.
A few days later, the fat cells are absorbed by your lymphatic system and drained as waste from your body by natural means.
It is difficult to tell how effective this treatment is, but recent research is promising.
A recent study in 2019 tested the effectiveness of ultrasonic cavitation for fifty women who were considered medically overweight.
Half of the women were given the task to follow a low-calorie diet. At the same time, the others were given a low-calorie diet with radiofrequency and ultrasound body contouring procedures.
After five weeks, the women who were given ultrasonic cavitation showed a reduction in body fat mass. However, it is worth noting they did not lose more weight than the other group; they lost body fat.
A small clinical study done in 2007 followed thirty individuals who were all given ultrasonic cavitation body contouring treatment.
Participants all saw a reduction in body fat mass after three treatments. In addition, the treated body fat area was reduced in size by one to three centimetres after the study.
This study also showed that study participants did not lose weight – they just lost fat.
What happens during an ultrasonic cavitation session?
The procedure for ultrasonic cavitation is very straightforward.
You undress in private and put on a paper gown, depending on the area of your body that is being treated.
Your doctor may sterilize your treatment area using alcohol or a similar sterilising solution.
Then by using a handheld ultrasound device, the clinician will slowly go over the target area of your body.
You may feel a slight warm sensation during the procedure and hear a buzzing from the ultrasound machine. Treatments take between 45 minutes to an hour.
Studies suggest that this treatment effectively reduces fat in "fibrotic" places in your body, including the back and chest area.
Ultrasonic cavitation is also frequently performed to:
Reduce stomach fat
get rid of fat on the hips
face
neck
fat on the upper arms
Get rid of fat on the thigh areas
Ultrasonic cavitation side effects
Ultrasonic cavitation is considered a low-risk treatment for most people. Common side effects include:
In some cases, the skin will not absorb the fat evenly after it breaks down. As a result, lumps, bumps, and valleys on your skin can appear after ultrasonic cavitation treatment.
Follow-up treatments may resolve these skin irregularities.
After ultrasonic cavitation, you should be able to stand up and drive should you need to.
Pain and bruising are usually minimal. After the treatment, you will be instructed to drink plenty of spring water to help your body flush the fatty cells through your lymphatic system.
Do not expect to see results right away. Right after your appointment, your body might feel puffy or swollen. This is because it takes time for your body to break down and dissolve the fat cells that have been dislodged.
You may also require further treatments to see noticeable results. Most clients for this treatment see their results within 5 to 10 weeks later. On average, treatment requires 1 to 3 visits for visible results.
Results of this treatment are permanent if you maintain a healthy diet coupled with regular exercise. However, if you have a bad diet, fat deposits may return to areas that have been treated.
Our clinician at Crawley Botox will give you written instructions to prepare for an appointment, which you should follow carefully.
Make sure that you disclose the following to your provider before your appointment:
any medical conditions you have
any herbal supplements you take
any medication that you have been prescribed
You must avoid drinking alcohol for 48 hours before your appointment.
You may also be advised to avoid nonsteroidal anti-inflammatory drugs such as ibuprofen in the two weeks leading up to your procedure.
Drink plenty of water before and after your treatment so that your body can flush out fat deposits quickly.
Ultrasonic cavitation vs CoolSculpting
Crawley Botox Clinic and other salons in West Sussex we know off do not offer CoolSculpting treatments.
An ultrasonic cavitation is a form of non-invasive body contouring, as is the CoolSculpting. Both treatments aim to reduce fat and create a slimmer body shape.
Neither treatment is a weight loss treatment, and both procedures are safer and less invasive than liposuction.
Ultrasonic cavitation gets rid of fat cells by using ultrasound frequencies, while CoolSculpting works with your body's natural response to cold temperatures to get rid of fat.
CoolSculpting treatment is more expensive than ultrasonic cavitation. In addition, the time you spend in the clinic getting the treatment is longer.
There are ultrasonic cavitation devices that you can purchase for home use. These devices are not cheap, but they are typically more affordable than in-office treatments.
The effectiveness of these devices varies. For example, a device that can disburse 4.4–7.5 megahertz (MHz) of ultrasound for 20–50 minutes at a time may be comparable to a skin tightening treatment you would get in a clinical setting.
It is probably safe to try these products, but you may be wasting your money.
Crawley Botox clinician who is qualified with experience in ultrasonic cavitation will make a huge difference in how your body shape looks.
FAQ
How Does Cavitation Work?
Radio Frequency heats skin tissues were needed, which can cause collagen fibres to contract to produce new collagen – designed to provide tighter skin.
3D Dermology and Radio Frequency can drain useless fat cells through the lymphatic system using unique vacuum suction and rollers.
The ultrasound device, a transducer employed in Lipo Cavitation procedures, is designed only to target fat cells.
When the ultrasonic waves hit the area of fatty tissue, you want to remove it. However, it creates irreversible damage to the fat cell membranes, and no other surrounding tissue is affected.
During the procedure, which is non-evasive, the ultrasonic waves break down fat cells. This causes them to release triglycerides and other fatty substances. Then, during the week following the cavitation treatment, they are processed by your body through normal physiological processes.
What are the Side Effects of Cavitation Treatment?
The known side effects of 3D Lipo Cavitation are minimal compared to surgical liposuction. For most people, the treatment is painless and does not require any recovery time.
You may experience temporary skin sensitivity, mild bruising, fluid build-up, or blisters where the transducer was used.
Is Lipo Cavitation Safe?
3D lipo cavitation fat removal has become a breakthrough in nonsurgical fat loss technology. Global statistics released in 2018 by the American Society of Aesthetic Plastic Surgery show that non-invasive techniques for fat reduction.
They are gaining more traction than surgical procedures, and the market for ultrasound cavitation is expected to increase by 2026.
Lipo cavitation uses 40 kHz to 5 MHz ultrasonic waves to work on fat cells without causing any damage to other organs or healthy tissues. The sound waves affect the membranes of the fat cells to reduce them to liquid for natural elimination through the normal metabolic process.
During treatment, the light buzzing of the ultrasound device will be audible, but patients feel minimal discomfort (if any) with a warm sensation over the skin. Depending on the surface area, one session can take between 20 to 50 minutes.
Fat reduction clinic near me?
Crawley Botox Clinic is situated in the heart of Crawley town centre with some free parking too. You ring us on 01293 553600 and book a free consultation on how to lose those inches.
Our top read blogs:
Sculptra Face, Butt Lift and Lip treatment Crawley West Sussex