What are Guinot Facials?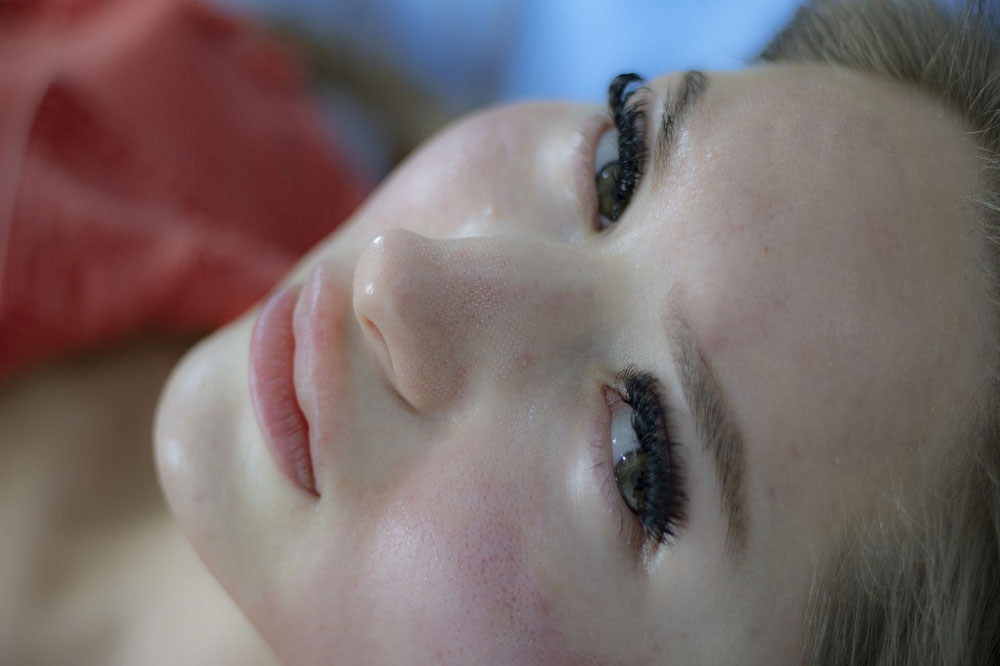 Hydradermie
Crawley Botox offers all types of skin treatments. However, what type of skin you have and other factors need to be considered before recommending any treatment.
What treatment is right for you may not be suitable for someone else's skin type of health. Careful consideration is given before we recommend the Ultimate Anti-Ageing Treatment for you.
We will try to meet your beauty objectives to have a youthful complexion with Guinot Hydradermie or if another treatment is more suitable for you.
This highly specialised facial treatment uses galvanism & high Frequency to regenerate deep cleanse & re-oxygenate. This treatment is designed to restore the skin's natural beauty and customise it to meet individual needs. This treatment is usually used for oily, dry, sensitive or anti-ageing.
What is the Alternative to Aesthetic Medicine?
The advanced treatment, which increases radiance, deep cleanses and moisturises the skin using a combination of Dynamic ionisation, Thermal Energy and Lifting Stimulation. These have clinically proven results.
Hydradermie Lift
This can create a natural temporary facelift effect by lifting sagging skin by using techniques using facial muscle stimulation.
It is often described as a "work-out" for the face tightening and toning the facial muscles.
This facial machine uses three various types of electrical current:
Galvanic – Which is for deep cleansing and oxygenate.
High Frequency – Which is for anti-bacterial effect on the skin
Stimulating Micro-Current – This is a low current that penetrates deeper into the skin, working on the nerves which activate the current.
Hydradermie Lift
Hydradermie lift firms and defines the neck, jawline and cheeks, and smooth's the forehead.
Before receiving Botox, this is highly beneficial and is recommended two weeks after collagen injections.
Both of these treatments complement and strengthen each other given that collagen is injected into the skin just above the muscles that will be lifted during the beauty treatment.
Hydradermie is usually recommended prior to a special occasion where you require immediate results or as maintenance to keep the results you have achieved. Hydradermie includes a hands-on massage followed by a customised mask to enhance the machine's lifting effects.
Hydraderm Eye Logic
Reduces puffiness and dark circles around the eye areas
Hydra Peeling
Renewing treatment to erase the visible skin signs of ageing. This adds radiance and luminosity to the complexion by peeling away dead skin cells. It soothes the skin and brightens the skin tones.
Liftosome
To firm the skin and tighten the features so as to rejuvenate the appearance of the face.
This treatment method combines firming, regenerating active ingredients by using the unique thermolift masque. This diffuses heat across the skin which in turn improves penetration and cell activity.
Lifting and rejuvenating facial with Pro-collagen thermal lifting mask can achieve firming and lifting effect whilst strengthening the elasticity of your skin.
Aromatic Visage
It is a relaxing Facial with Essential Oils—complete relaxation whilst achieving soft, radiant skin. Powered by nature, it is bespoken to personal needs.
Age Summum
This treatment takes less than 1 hour, the face appears several years younger: The skin's surface results in a youthful complexion.
Wrinkles and fine lines are filled in and immediately smooth away your skin.
Skin texture is refined, and the skin recovers a youthful, radiant glow.
Scientific test results after three treatments:
a 49.2% average decrease in wrinkle depth is noticeable
a 42.7% average increase in skin firmness is noticeable
an 87.6% average increase in elasticity is noticeable
Ultimate Anti-Ageing Facial with Pure Vitamin C, Hyaluronic Acid and Pro-Collagen.
An aromatic soothing treatment that combines essential oils, a relaxing massage to hydrate, balance, and energise the skin, and a plant-concentrate enriched mask for Mature Skin.
Deep Cleanse
Cleanses, tones, steam, extraction & mask.
Why not book a free consultation by completing the booking form via the button below.
BOOK YOUR APPOINTMENT NOW
FAQ
What is a Hydradermie Facial?
Hydradermie is a world-famous facial, developed in 1972 by French biochemist Réne Guinot. For the first time, an ionisation process improves the absorption of skincare products, providing exceptional results and satisfying clients beauty objectives.
It is the most advanced salon treatment, an alternative to aesthetic medicine, for maintaining a balanced and healthy complexion. The facial uses the Hydraderm/Hydradermie machines which are unique to Guinot Specialist Salons across the Globe.
How many days does it take to see a result after a Guinot Hydraderm/Hydradermie/Hydraderm Lift//Hydradermie Lift facial?
You will see an immediate glow and feel instantly hydrated, which clients will notice an improved youthful complexion for three days following treatment. After that, your cells regenerate, creating new skin. New cells are made every 20 to 50 days, depending on age. So the treatment is recommended between 4-6 weeks.